Casa Refugio
Enjoy Guanajuato's life in style
Beautifully furnished and carefully equipped apartments with all the services for vacations or long term stays in Guanajuato, Gto.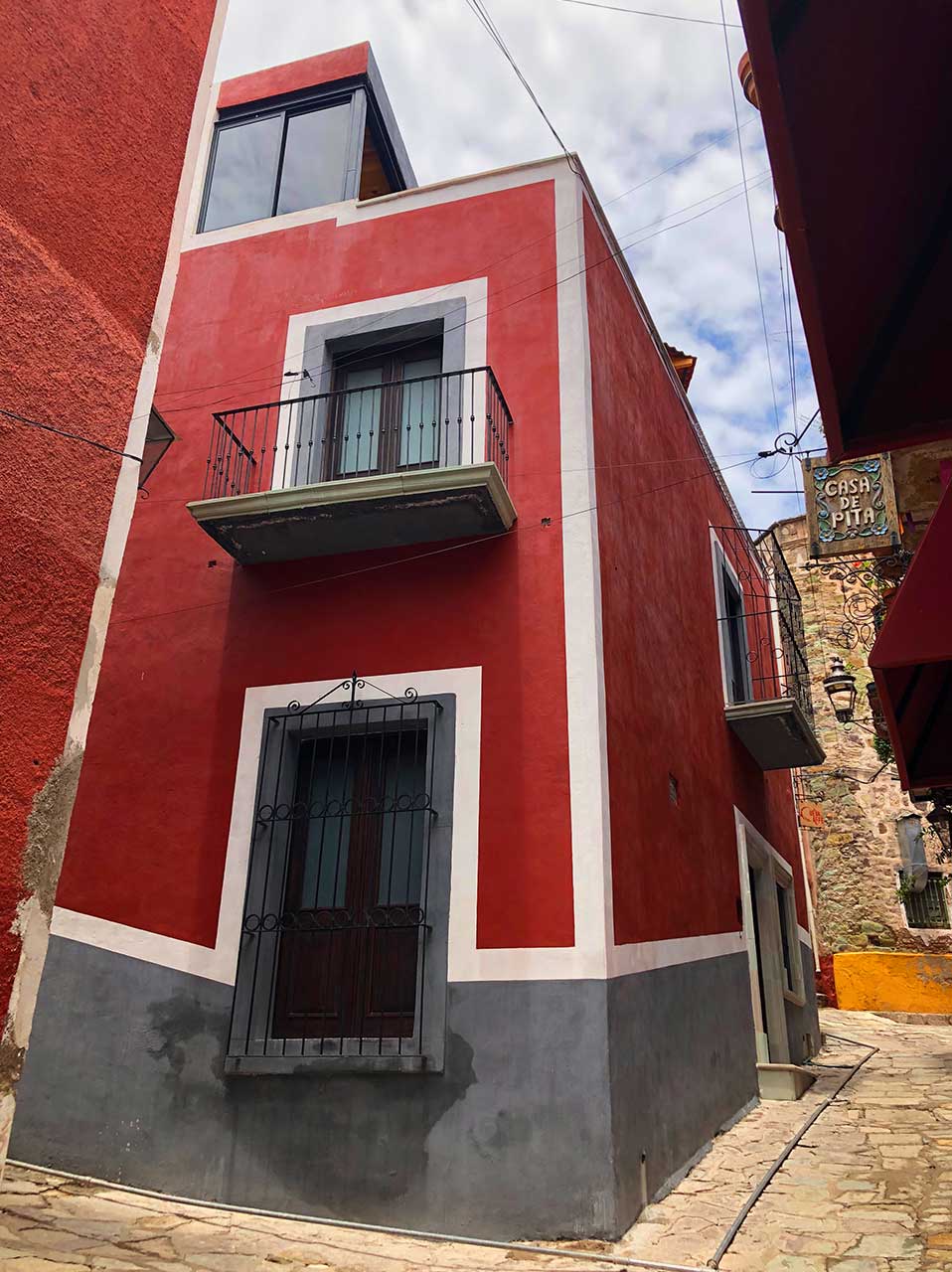 It is a luxury apartment building located in the heart of the Historic Center of the city of Guanajuato, recognized by UNESCO as a World Heritage City, just behind the Teatro Principal and two minutes from the Jardin de la Union and the Juarez Theater. The building is located in the Mexiamora neighborhood, a few meters from the Plaza of the same name, which provides a quiet and traditional atmosphere despite being in the Historic Center. It has easy walking access and parking 150 meters away.
Tailor-made for the best comfort
Casa Refugio is designed for guests looking to experience the local and traditional life of the city of Guanajuato, with all the comforts and facilities of an apartment with high quality finishes and furnishings, in a comfortable and avant-garde architectural environment, but in direct contact with the cultural life, local traditions, festivals and events of all kinds that happen throughout the year just a few meters away, in the Historic Center of the city.
To enjoy the best in Guanajuato, live with the comforts that Casa Refugio offers you.
The building has a café on the first floor with home delivery service.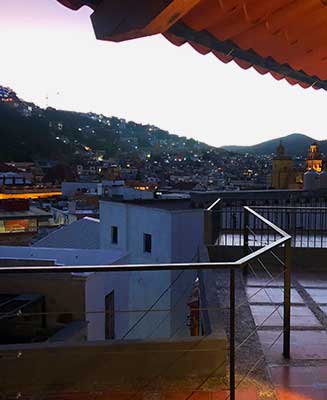 Overlooking the foreground of the Historic Center and equipped with barbecue, furniture and WC with capacity for 20 people.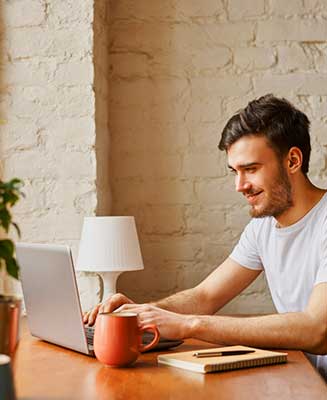 High quality fiber optic connectivity providing high speed internet with symmetrical flow.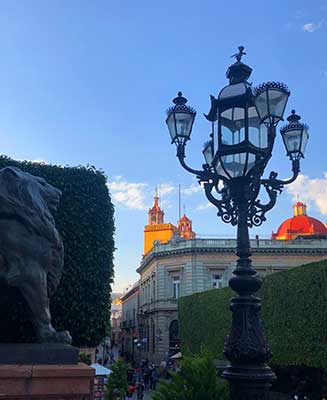 Sightseeing and cultural tours at additional cost (ask for themes and locations).
In addition to the above mentioned amenities, Casa Refugio offers you the following additional benefits to make your stay with us even more pleasant.

We traveled to Guanajuato on vacation during the summer and my whole family was very comfortable at Casa Refugio. Highly recommended!

My girlfriend and I had an excellent weekend and enjoyed the wonderful city of Guanajuato thanks to the great location of Casa Refugio.